---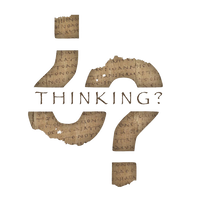 The Bible is the most important book of the last two millennia. From sitting at the formation of governments, cultures, and law, this collection of ancient documents has shaped the modern world in ways you may have never realized. However, while the Bible's influence has remained, central attitudes towards it have radically shifted. Once referred to as "the Good Book," many view the Bible with skepticism or downright distaste.
Are there good reasons to take the Bible seriously? Can we even have confidence that it hasn't been altered, adapted, influenced, and edited since its last book was penned nearly two thousand years ago? What are the implications if the Bible's claims are true?

Apologetics Canada, in partnership with Briercrest College and Seminary, is proud to host the Why Trust the Bible? Apologetics Canada Conference. Join us this September 20 & 21 to take a closer look at the reliability, relevance, and truth claims concerning the most printed, published, translated, and circulated book in the world: the Bible.
Check out our conference website for more details.