---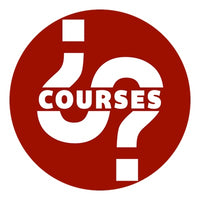 The Thinking Series Online Course (TSOC) is an introductory apologetics online course based on the Thinking Series (www.thinkingseries.com). It explores each of the five questions from the Series at a more-in-depth level. The topics covered in this course are:
What is the Meaning of Life?
Does God Exist?
Do All Religions Lead to God?
Why is There Evil?
Is There Life After Death?
The course is divided into seven lessons, five of which covers the topics listed above. Each of these five lessons involves reading, reflecting, watching videos, listening to audio lectures, and writing. All written assignments, including the research term paper, will be submitted digitally.
With the certificate option, you will receive feedback on your assignments which will be graded.
Space is limited, so sign up while you can.
The Fall 2023 offering will begin on September 5.